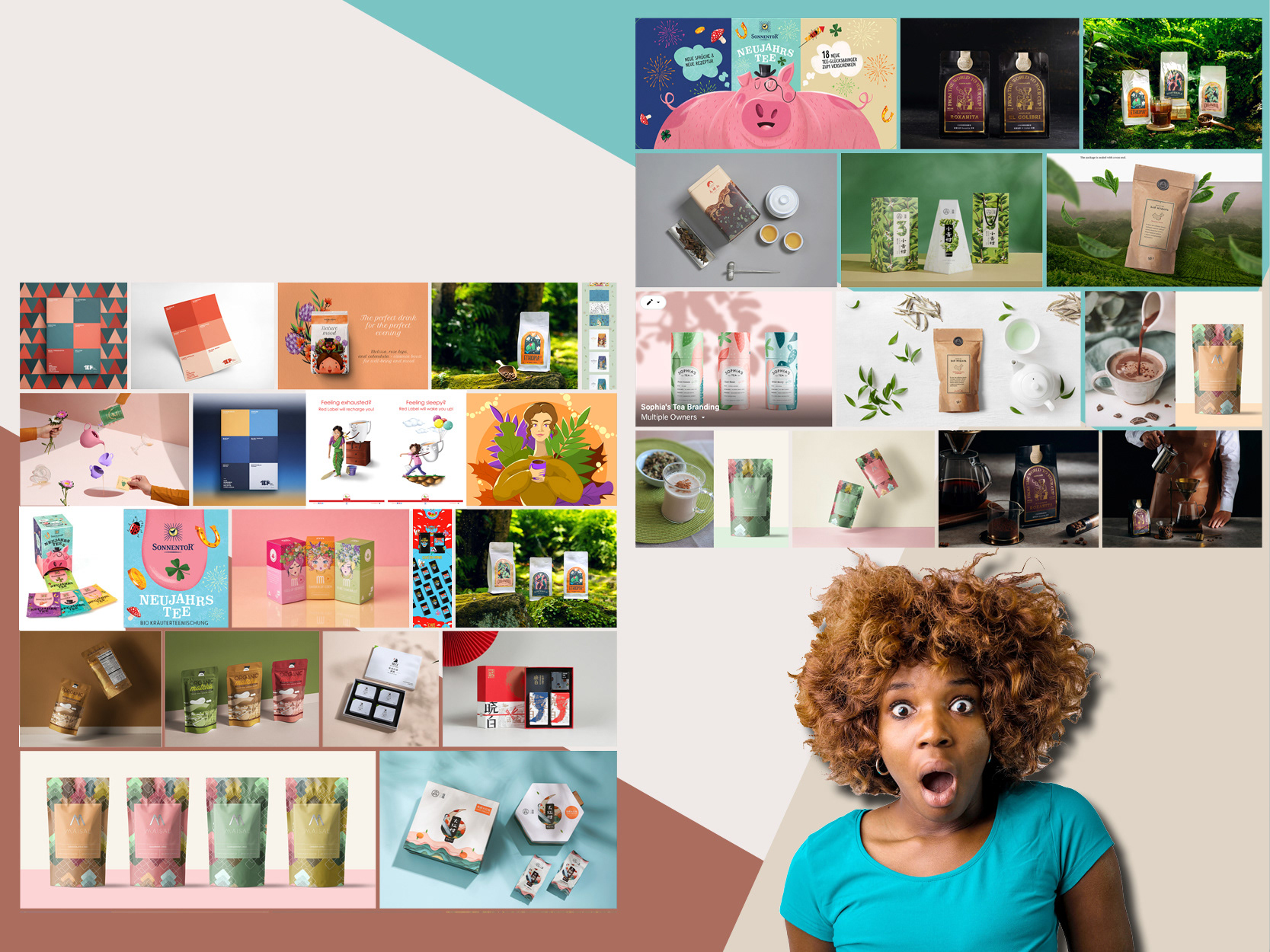 In the book "How to Solve any Creative Brief" written by John Ingledew it says: "You can solve any brief with an image of an eye. Eyes are both compelling and visually dynamic; a stare can be powerfully hypnotic. Their flexibility in design can be both creative individually in posters for art and design exhibitions, and to portray the terror of Big Brother's all-seeing totalitarian regime in covers for George Orwell's 1984" (Ingledew, 2011).
Title:
Label Design for a natural stress-soothing tea
Idea:
normally stress relief tea packages represent feeling of calm, but what if they would represent the stress?
Precess:
the quote "We try to hide our feelings, but we forget that our eyes speak" (unknown) describes why eyes were chosen as a realistic detail. Messy hair fills most of the label's space as bad hair day can become the last trigger for feeling stressed. These samples are for digital reproduction and uses RGB colour model. 
Software:
Adobe Dimension, Adobe illustrator, Adobe Photoshop